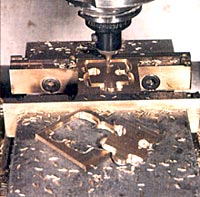 For over 35 years Hex Design has been crafting the finest in machined brass , Dymondwood and solid surfacing material creating imaginative products of the highest quality,for the most demanding of clients. This has brought us PPAI's Gold and Silver Achievement award in only 2 times entered, as well as accolades from satisfied clients and admiration as well as imitation from competitors.
In the past decade we have added our GoldenWood Puzzle collection for the more cost conscious end user. You will find them here in the G puzzle series.
We have scaled down and become more selective in the work we do over the past 10 years or so. What we still do, after almost 40 years, is dedicate ourselves to the customer and the project, taking pride in making extraordinary products of unsurpassed quality.